Upcoming Camps & Clinics
Click Here to Download Pinnacle Hoops 2017 Release Form »
December 2017
Holiday Hoops Clinics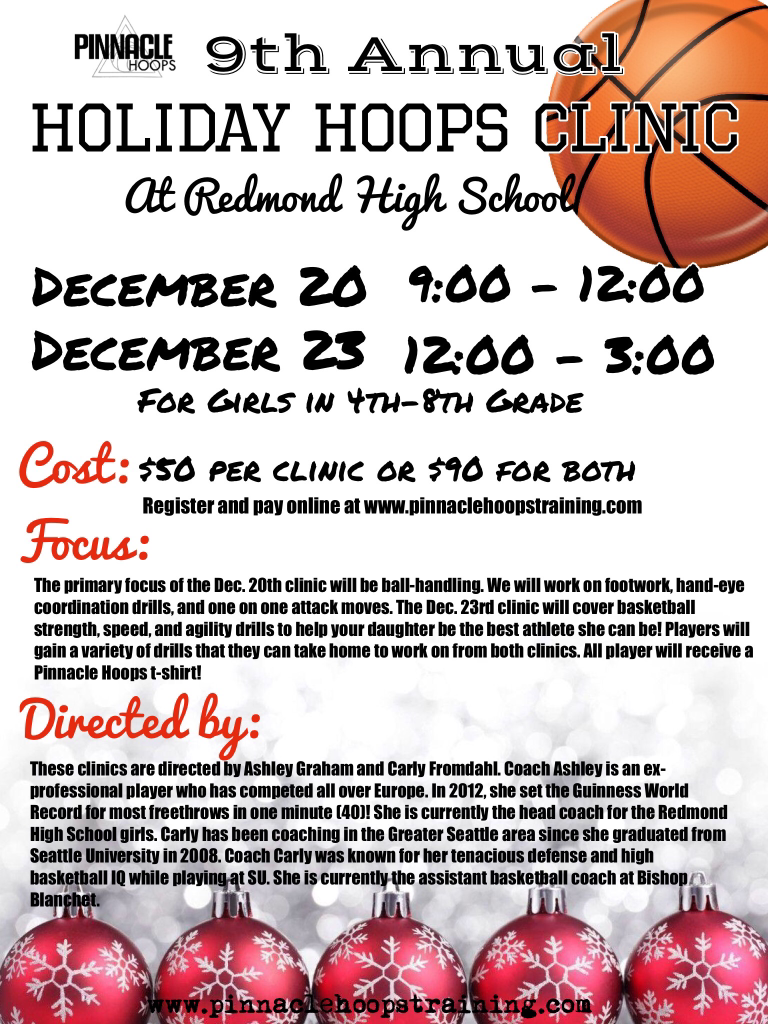 Clinic 1: WEDNESDAY, DECEMBER 20TH
The primary focus of this clinic will be ball-handling. We will work on footwork, hand-eye coordination drills, and one on one attack moves.

Time: 9:00am-12:00pm 
Who: 4th-8th Grade Girls 
Where: Redmond High School
Cost: $50
Clinic 2: Saturday, December 23rd
In this clinic we will focus on improving athleticism. We will work on increasing our strength, agility and speed to help your daughter be the best athlete she can be.
Time: 12:00pm- 3:00pm 
Who: 4th-8th Grade Girls 
Where: Redmond High School
Cost: $50
+Register for both clinics and receive a $10 discount+
2017 Release Form